Join us for a health focused weekend event featuring:
January 6-8, 2023
Narlon and Samantha Edwards are coming to Stone Tower January 6-8. The focus of this weekend event will be on mental, physical, spiritual, and emotional health in Christ.
Narlon Edwards is the current Director of Red River Outpost Ministry, former Evangelism Director at Weimar Institute for almost five years, current Vice President of Evangelism for Southern Union ASI and member of the National ASI Evangelism Board. He obviously has a passion for evangelism!
Narlon Edwards will be sharing about Gospel-Medical Missionary Work & Practical Evangelistic Outreach Opportunities. Samantha Edwards will be conducting a Cooking Class on Whole Plant-based Cuisine.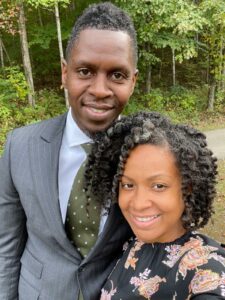 As this New Year begins, it is the perfect time to bring healthy changes into your life.
Meeting Dates & Times:
January 6, Friday @ 6:30 pm
January 7, Sabbath @ 11:00 am
January 7, Sabbath @ 2:30 pm
January 7, Sabbath @ 4:00 pm
Cooking Class:
January 8, Sunday @ 10:30am